Ceramic Tile in Oklahoma City, OK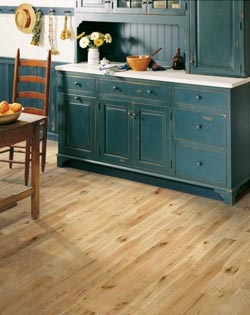 Find a durable flooring product that has a high hardness rating and a timeless aesthetic when you shop for ceramic tile flooring at our store. Our enormous showroom displays the highest quality ceramic tile available to consumers, sourced from the top companies in the industry. Ceramic ranks among the most popular flooring options in the country due to its longevity, wide variety of styles, and durable nature.
One of the main reasons that ceramic is such a popular choice for homes is the ease of care. Ceramic floor tiles require very little maintenance to stay in pristine condition. With just the occasional mopping and regular sweeping, your ceramic floor practically keeps itself in shape year round. This simplicity when it comes to cleaning makes it the perfect tile solution for busy individuals and families whose properties endure a lot of heavy foot traffic.
Ceramic is among the most varied types of flooring on the market. From a roughhewn, authentic stone look, to a more clean style for that classic kitchen aesthetic, a tile floor made of ceramic gives your home the perfect look, whether you want it to be classic or modern. Regardless of what style you desire, our tile is able to suit that look at a price that works within any budget.


The Latest Ceramic Tile Flooring Styles
We are dedicated to keeping the latest fashions and styles of all types of flooring in stock at our showroom. If we don't carry the new style of tile you're looking for, we are able to source anything you might need as quickly as possible. Regardless of your budgetary constraints, our team is here to guide you in the direction of the ideal ceramic floor that is capable of suiting any budget and style. Whether you know what look you're going for to match your decor or you'd like to be guided by our design specialists, come in today to get the expert advice you need on the latest trends in flooring
There are so many floors in our massive showroom to choose from that it may get a little overwhelming. Rest assured, however, that while our options when it comes to ceramic flooring may be enormous, we have the qualified staff on call, ready to help you sort through it all. Let us break down each variety of ceramic tile in a way that is easy to understand, making sure that you are capable of making a properly informed decision when choosing exactly what type of floor you want in your home. The various styles of ceramic tile flooring we carry in-store include:
Textured Stone with a Pattern
Brick
Metal and Stone
Restored or Patterned Wood
Natural Stone
Quartz and Mineral Stone
The styles of ceramic listed above are intended to mimic the various types of materials after which they are named. This allows you to get the look of various materials with the unbeatable durability of ceramic. Find what you need in looks, performance, and price when you shop with our friendly, knowledgeable flooring specialists



Contact us to learn more about our ceramic tile sales and installation. We proudly serve the communities of Oklahoma City, Midwest City, Moore, Yukon, Edmond, Norman and Bethany, Oklahoma.